Feature story on Republican Scott Walker's assault on public education in Wisconsin: Belt Magazine: Wisconsin's Assault on Public Education
Investigative feature story on the ill-conceived $3 billion deal (now more than $4 billion) between the state of Wisconsin and the Chinese manufacturing behemoth Foxconn. This series was selected as a "Best of 2017" by Longreads.
Part I:  Why the Promise of 13,000 Quality Foxconn Jobs is an Empty One
Part II: How Scott Walker Got Taken in the Foxconn Negotiations
Part III: Eminent Domain, Ruined Farmland and Crony Capitalism
For more than a year I've been working on a new book which was inspired by family history. In between WWI and WWII my grandfather immigrated from a small city in eastern Poland. Here's a picture of our ancestral town, Ciechanowiec, soon after the end of WWII.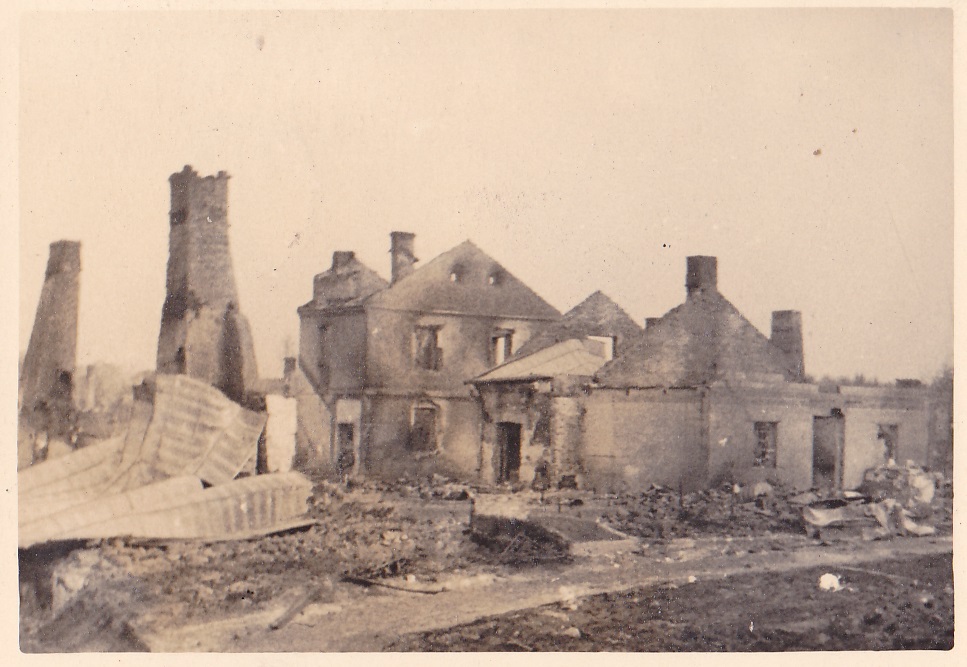 Unfortunately, I never had a chance to speak with him about the old country. For one reason, my father, like many first generation Americans, was more focused on assimilation than nostalgia. On the few occasions when I met my grandfather as a young boy my father would cut off any such remembrances. Perhaps it takes a generation for that anxiety to pass.
I began researching the life my grandfather must have experienced growing up in a "shtetl" (Yiddish for "small town"). Eventually I began the first tentative steps of recreating that environment in fiction.
The Distance Between Them is the result. It's the story which begins in the late 1930s of not only a young man growing up in Poland, but the parallel coming-of-age story of his age-mate first cousin, a precocious girl who lives in a small town in Illinois, where my mother was raised. Here is Dixon, Illinois in 1940.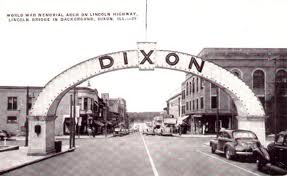 It takes the earth-shattering trauma of World War II for their paths to finally cross.
The book is represented by Trident Media Group agent Alex Slater and is under submission.
Paperback Edition October 13, 2015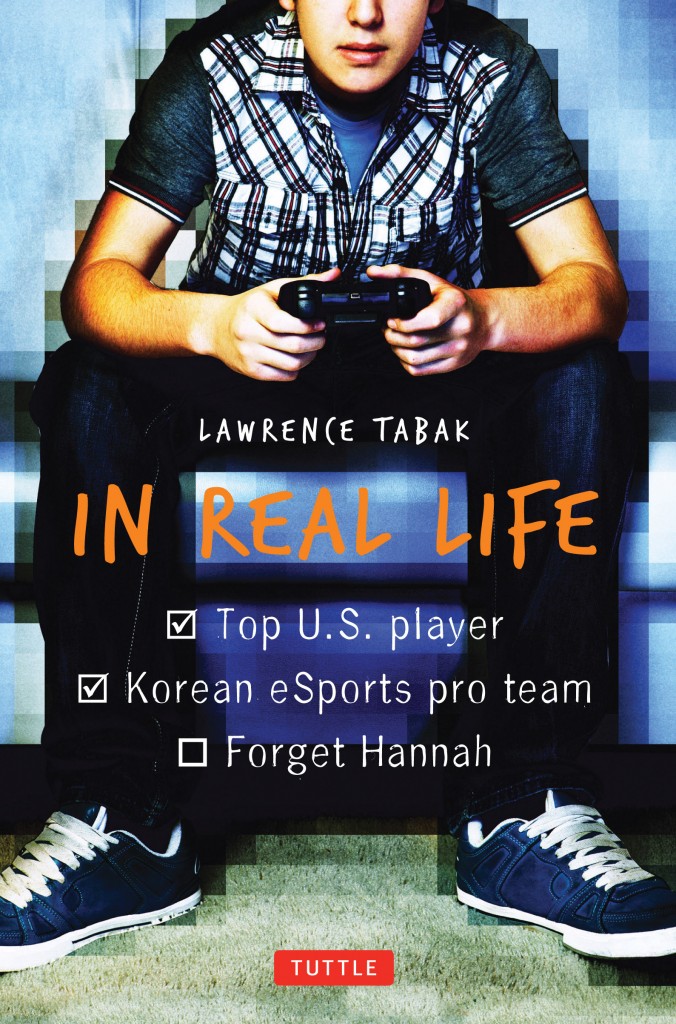 Fifteen-year-old math prodigy Seth Gordon knows exactly what he wants to do with his life: play video games. Every spare minute is devoted to honing his skills at Starfare, the world's most popular computer game. His goal: South Korea, where the top pros are rich and famous. But the best player strain all day, while Seth has school and a job and divorced parents who agree on only one thing: "Get off that damn computer!" Plus there's a new distraction named Hannah, an aspiring photographer who actually seems to understand his obsession.
While Seth mopes about his tournament results and mixed signals from Hannah, Team Anaconda, one of the leading Korean pro squads, sees something special. Before he knows it, it's goodbye Kansas, and hello to the strange new world of Korea.
IN REAL LIFE Trailer
Advance Praise for In Real Life:
"In Real Life is a deeply affecting coming-of-age story set against the backdrop of high-octane competitive computer gaming. It reminded me of Cory Doctorow's work, which I also love. Highly recommended!" —Mike Mullin, award-winning author of Ashfall.
"An online gamer's talents vault him to pro level in this well-crafted…debut. By dint of focused dedication to his chosen fantasy game, Starfare, teen math prodigy Seth wrangles entry into a national competition with a $30,000 prize. He doesn't win—but to his amazement, his innovative play earns an invitation to join one of the world's top professional teams in South Korea, where gaming is a big-bucks sport. IM and Skype notwithstanding, that's a very long way from home and girlfriend Hannah. Readers will find Seth an unusually vivid protagonist. Instead of just announcing Seth is a whiz at gaming and math, Tabak repeatedly puts him in the "zone," implementing strategic and tactical maneuvers in hot game action, and at other times eagerly digging into calculus and inventing algorithms. In contrast to his hostile South Korean teammates, Seth is a good guy: humble in his hard-won successes but not a wimp. Ultimately, loneliness, culture shock, and a scholarship draw him back home, where a final pleasant surprise involving Hannah's college plans awaits. It's always satisfying to see a smart and likable character 'level up.'"  Booklist, October 29, 2014
"Fifteen-year-old Seth aims to be the first American player to break into the professional online gaming circuit and readers will be swept into his struggle to find his niche in whatever "real life" may be. It's murky turf for the math whiz, who has made his mark in the gaming world but questions his ability to measure up to the pros. Seth is even less assured in the offline world, where he feels overshadowed by his popular and athletic brother. His self-esteem gets a boost from Hannah — an artistic, intuitive classmate and coworker, and Tabak subtly and affectingly portrays the romance that develops between them. Seth's decision to join a prestigious Korean gaming team jeopardizes their relationship, as well as Seth's confidence. His candid and self-effacing narrative humorously exposes his seesawing emotions and sense of self: when he becomes an instant celebrity in Korea, he's resented and shunned by his teammates, and Hannah's long-distance aloofness compounds his loneliness. Tabak credibly navigates self-doubt, alienation, and resilience in his debut novel, which ends on a tantalizing open-ended note." Publishers Weekly, October 3, 2014
"In In Real Life, Seth Gordon's dreams of gaming on the Korean professional circuit are akin to his classmates' hopes of scoring sports or academic scholarships. If you think, as I confess I did, that gaming is a waste of talent and time, think again. The "game" is really the game of life. Master the game, and you master yourself. Cheers for this intelligent, engaging debut!" Leza Lowitz, award-winning author of Jet Black and the Ninja Wind
"The divide between reality and the digital landscapes of popular games are the balancing act Tabak's In Real Life explores with brilliant humor and youthful zest. As Seth Gordon navigates the intricacies of Starfare and the politics of professional gaming, he discovers that 'real life' is more complicated than the most complex of RTS's, and that balancing relationships is the key to victory both on the computer and off of it." Peter Tieryas Liu, author of Bald New World and Watering Heaven
"…this book will appeal to gamers [and teens] (especially those interested in learning about the Korean gaming scene)…." – School Library Journal
Interview with author now availabe at TechnologyTell.com: http://tinyurl.com/pd2qyqt
Where To Buy:
Tuttle
Indie Bound
Powells
Barnes and Noble
Amazon